We are thrilled to announce that Kent House Knightsbridge has been nominated as a finalist for the prestigious London Venue & Catering Awards in the category of Best Christmas Party Venue.
This recognition reflects our unwavering commitment to delivering exceptional experiences, and we owe it all to our dedicated team, valued partners, trusted suppliers, and of course, our fantastic clients who have made Kent House Knightsbridge their go-to destination for unforgettable Christmas celebrations.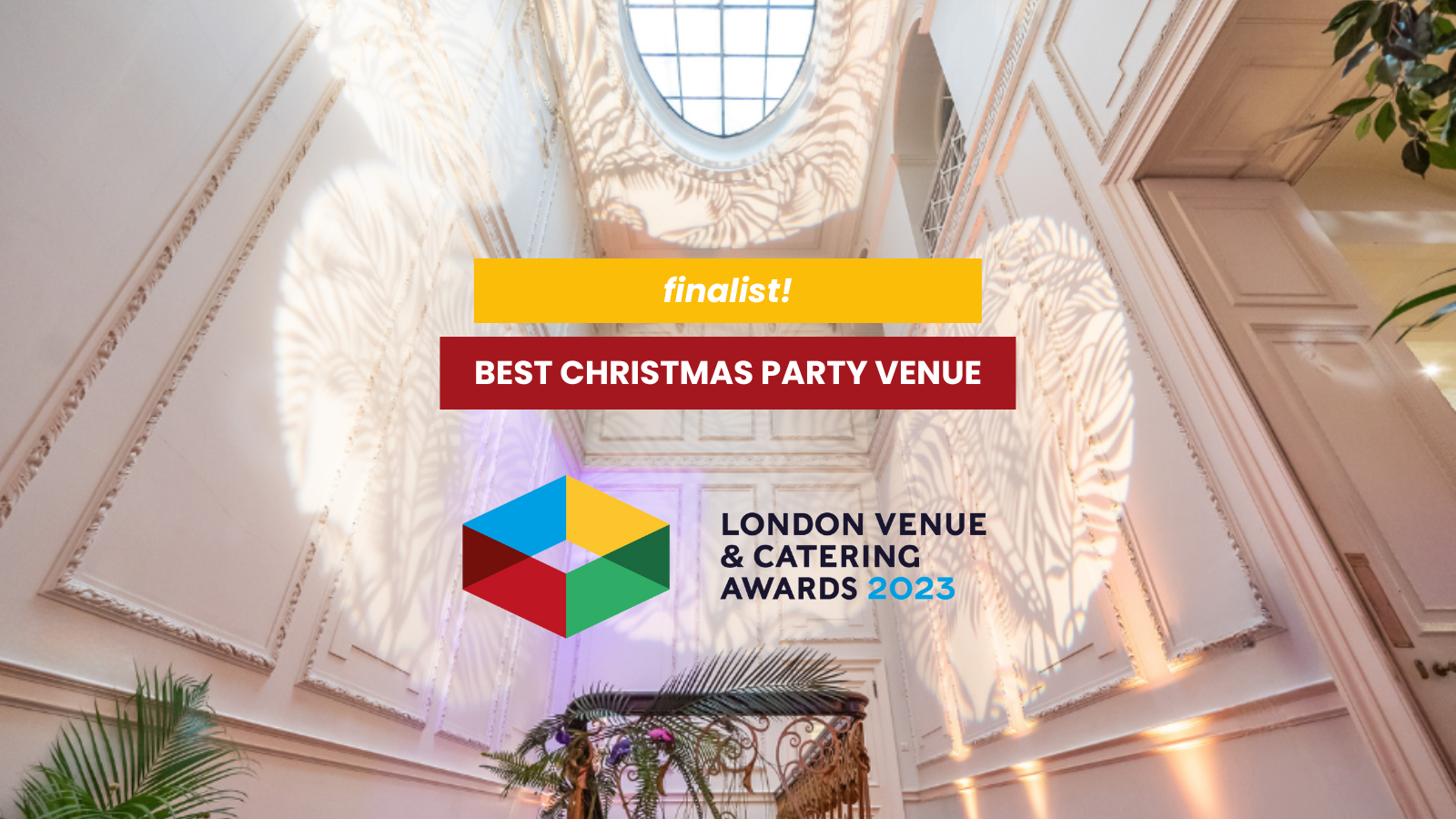 When the holiday season comes around, Kent House Knightsbridge transforms into a magical wonderland, offering bold and imaginative experiences that consistently sell out year after year. Our event management team, Evolve Events, never fails to impress as they craft fresh and exciting themes that keep our clients returning for more. The unique blank canvas setting of Kent House Knightsbridge allows Evolve Events to curate a one-of-a-kind atmosphere for each event, blending catering, entertainment, styling, and bespoke set design. Let's take a closer look at some of the extraordinary Christmas themes that have graced our venue:
1. Secret Salon: Transporting guests back to the roaring 1920s, a time of raucous entertainment. The Secret Salon captured the spirit of Kent House Knightsbridge's historic reputation as a 'palace of amusements,' featuring Charleston dancing and hidden speakeasies illuminated by candlelight.
2. By Appointment Only: Immersing guests in the world of secret agents with a Daniel Craig lookalike greeting guests, card sharks and casino tables, and a bespoke Martini-style cocktail bar, bringing the excitement of the spy world to life.
3. Vintage Circus: Step right up to the big top bar, where a charismatic ringmaster curated a night of awe-inspiring performances. Guests were mesmerised by jugglers, contortionists, strongmen, and burlesque performers as the magic of the circus fills the air.
4. Party Like A Royal: An opulent evening fit for royalty with pampering at the glow-up station, paparazzi-style photography, butlers, and even a Prince lookalike. Finishing touches included sweet treats at the red, white, and blue dessert station.
For 2023, our Christmas party theme is "Lady Nobel's Masquerade Ball," where we'll transport you to a world of refined revelry. Immersive characters in exquisite costumes will bring the past to life, featuring breakdancing footmen, singing parlour maids, and roaming doctors with hidden bags of magic tricks, creating an evening filled with intrigue.
If you're interested in hosting your Christmas party at our leading London venue, we invite you to get in touch with our team. To find out more about our Christmas party venue contact the team and click here to view our gallery of unforgettable Christmas experiences.
During showrounds, Evolve Events use color washes, enchanting floristry, warm candlelight and captivating projections to give our clients a taste of the extraordinary experience that awaits. If you haven't had the chance to visit us yet, please don't hesitate to get in touch, and we'll happily arrange a showround for you. Remember, our venue isn't just perfect for Christmas events; it's also an excellent choice for conferences, press days, and various other celebrations. We look forward to welcoming you to Kent House Knightsbridge, where extraordinary moments become cherished memories.