Christmas Parties in London
Host your Christmas party in London at our prestigious Knightsbridge townhouse dating from the 1790s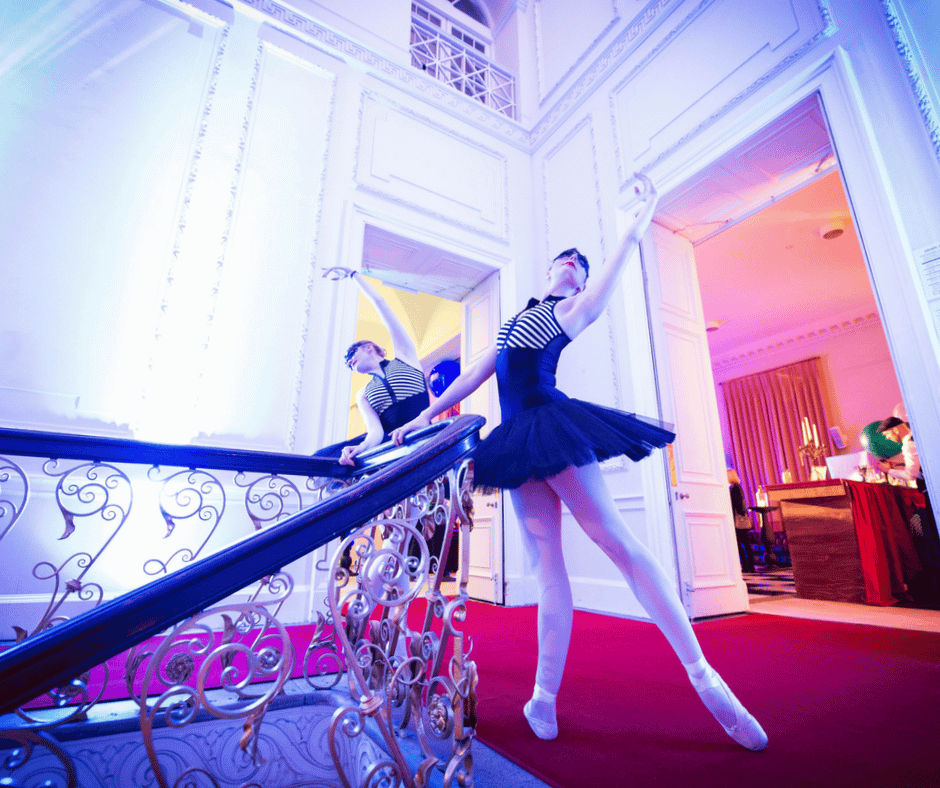 Christmas 2023
For Christmas 2023 immerse yourself in a night of sophistication and intrigue as Lady Nobel exclusively opens the doors to you for her illustrious Masquerade Ball, at opulent Kent House Knightsbridge. Get ready to be enchanted upon entering her luxurious home veiled in secrecy, offering a captivating blend of dining and dancing that resurrects a time gone by.
The prestigious environs of Lady Nobel's Knightsbridge townhouse await your exploration. Wander through the marble hall, ascend the majestic crimson staircase, and revel in the palatial chambers above – spaces designed to leave a lasting impression. Guests are invited to don black tie, complete with chic masks that add to the evening's beguiling atmosphere. Anticipate a night teeming with opulence, theatricality and pleasure.
Slip on your mask and ready your senses for a transcendent journey back in time, as you unearth the hidden pleasures of Lady Nobel's Masquerade Ball this festive season.
Historic Townhouse Venue
Kent House Knightsbridge is a fantastic London venue to host unforgettable Christmas parties. It's a historic townhouse venue that has gained a reputation for exceptional celebrations. From corporate entities to well-known brands, many organisations love hosting their events at this exclusive venue.
When the Christmas party season arrives, Kent House Knightsbridge truly comes alive with bold and imaginative experiences that sell out year after year.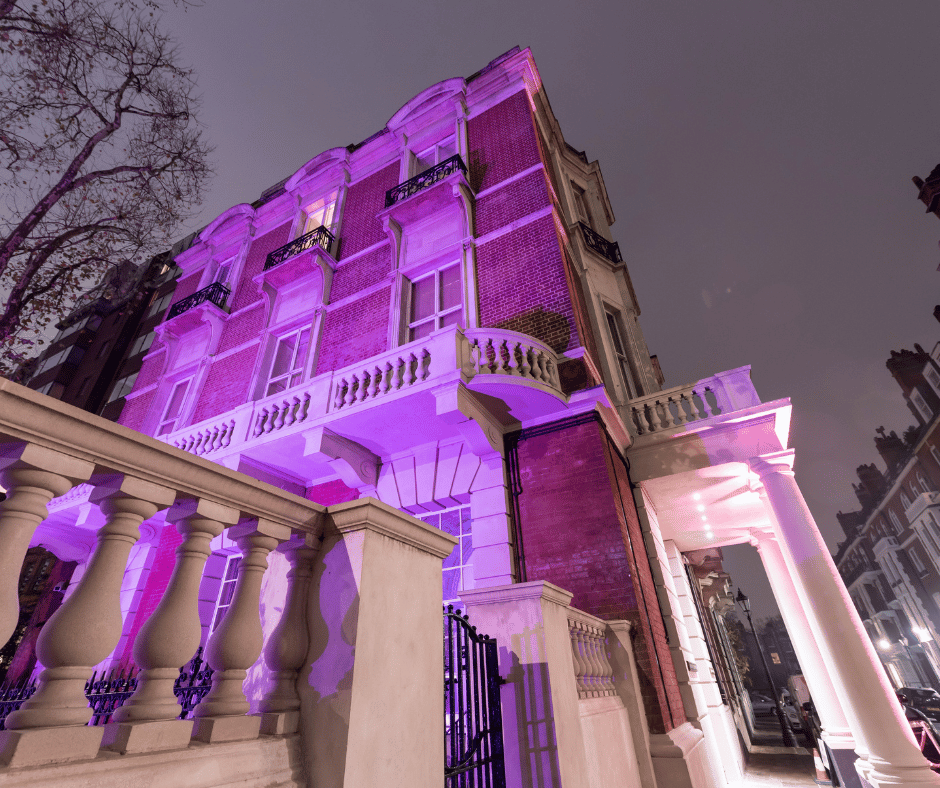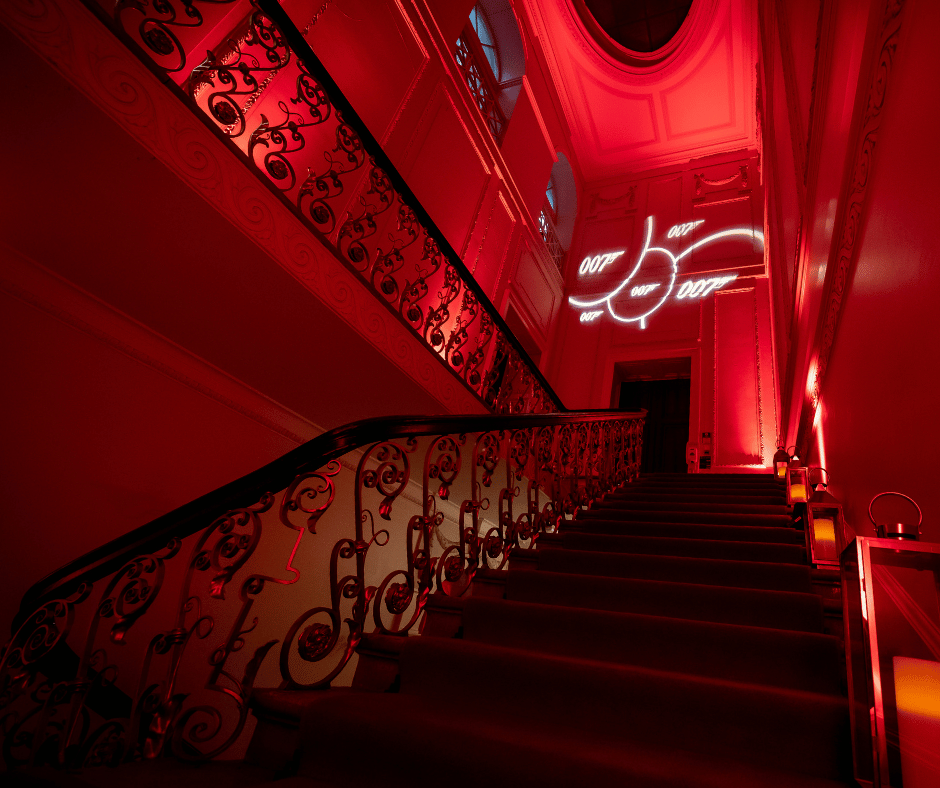 Christmas Parties
The venue's partnership with Evolve Events, has played a pivotal role in the success of these Christmas parties. Each year, Evolve Events designs fresh and exciting themes that ensure clients keep coming back for more. Some of the extraordinary themes that have graced Kent House Knightsbridge during Christmas include Secret Salon (transforming the venue into a 1920s 'palace of amusements'), By Appointment Only (the ultimate Double O playground) and for 2023 Lady Nobel's Masquerade Ball (a world of refined revelry where immersive characters bring the past back to life).
Blank Canvas Hire
The blank canvas setting of Kent House Knightsbridge allows Evolve Events to curate a bespoke atmosphere for each Christmas party season, incorporating catering, entertainment and styling and bespoke set build.
As guests arrive, they're greeted by a captivating spectacle that sets the tone for the evening. Projections on the building playfully change to reflect the theme, while a red carpet, flaming flambeaux and entertainment generate a buzz of excitement. The journey continues with a reception in the elegant Marble Hall, indulging guests with showstopping cocktails that embody the spirit of the theme.
Ascending the grand red staircase adorned with festively themed lanterns and candles, guests reach the Atrium, where dining and dancing await in the Sanctuary Room. The tables are beautifully decorated to match the theme, with warm lighting and flickering candles creating a magical ambiance. The evening crescendos with dancing on the dance floor, enhanced by high-tech lighting and a DJ spinning a mix of music, ensuring a night of celebration and unforgettable memories.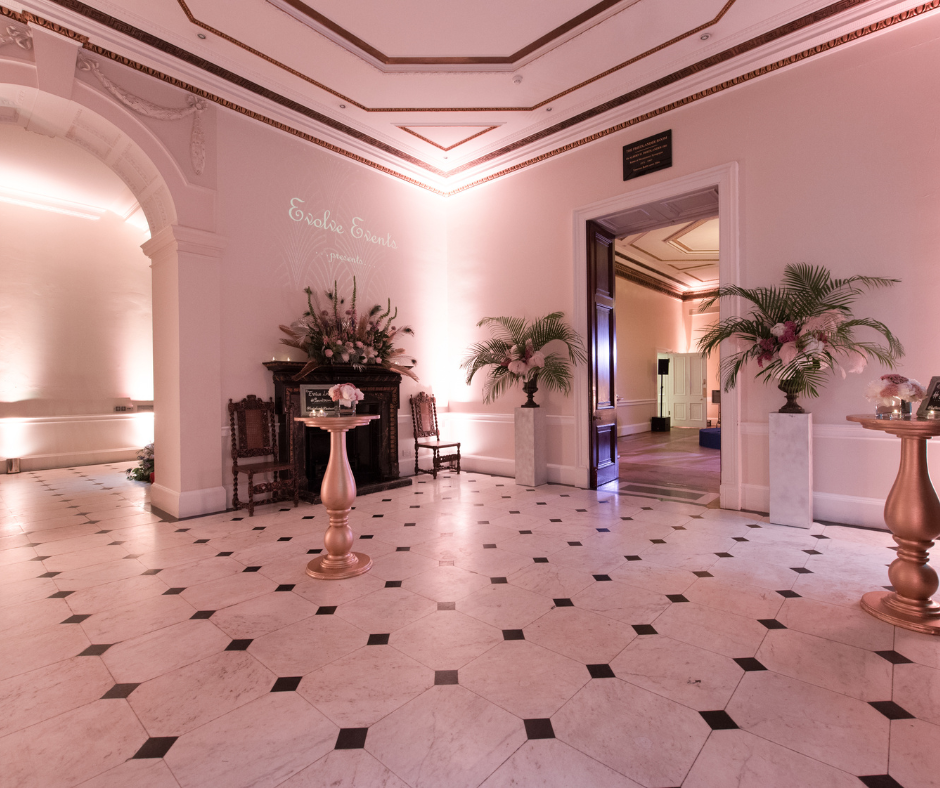 To arrange a showround of the venue or to book your Christmas Party in London and pick your choice of themed entertainment acts contact the team on 0207 591 3838 or email us at
events@kenthouseknightsbridge.org
Memorable moments across a full day event

Finding a venue that could host our annual conference in the day with our Christmas Party in the evening was a real challenge so we were delighted when we discovered Kent House Knightsbridge.

The transformation from conference mode to a Vintage Circus evening reception and dinner party was impressive and our staff loved seeing the venue change.

Everyone had a wonderful time and the entertainment was a real talking point with the aerial lollipop performance being a stand-out moment, though the chocolate hot dogs were pretty memorable too!

Thank you so so much for all of the hard work; the whole thing went off without a hitch. The feedback was amazing and everyone really loved it.

Laura, M&C Saatchi
You made our Christmas party unforgettable!

The transformation of Kent House Knightsbridge for their Christmas theme was fabulous. The venue is stunning and the added décor and lighting created a luxurious and inviting atmosphere.

The whole evening was spectacular, but we really loved the show stopping dessert station and of course the stilt walkers and the magician who got everyone mingling.

We had the most amazing night with first-class service from the Evolve team. Lots of staff told us it was an unforgettable Christmas party.

Vaiva, CyberArk
The best Christmas party we've had

We had a brilliant evening at Kent House Knightsbridge, truly was one of the best Christmas parties we've had! Everything was taken care of from start to finish and nothing was too much trouble. We'd loved being able to choose our own entertainment from your pick and mix list and the venue looked so beautiful. A huge thank you to everyone involved. As our CEO said 'it was a cracking evening at a great venue!'

Abi Oliver, Cheil
A huge thank you for helping us with such a successful and fantastic Charlotte Tilbury Holiday party last week. No request was too big and you dealt with our last-minute changes with patience and grace.  Everyone was really happy with the whole evening and the venue looked gorgeous. The mini burgers we saved for late went down a treat and everyone absolutely loved the acts; the martini glass girl on arrival was great fun and the vintage showgirls looked stunning.