The art of branding: a Kent House Knightsbridge corporate event showcase 
Nestled in the heart of Knightsbridge, London, Kent House Knightsbridge provides a historic townhouse as a blank canvas for corporate events. In this blog post, we delve into a recent case study that unveils the art of branding, showcasing the creative transformation of a corporate event hosted by EnterpriseNGR & Lagos State at this prestigious venue.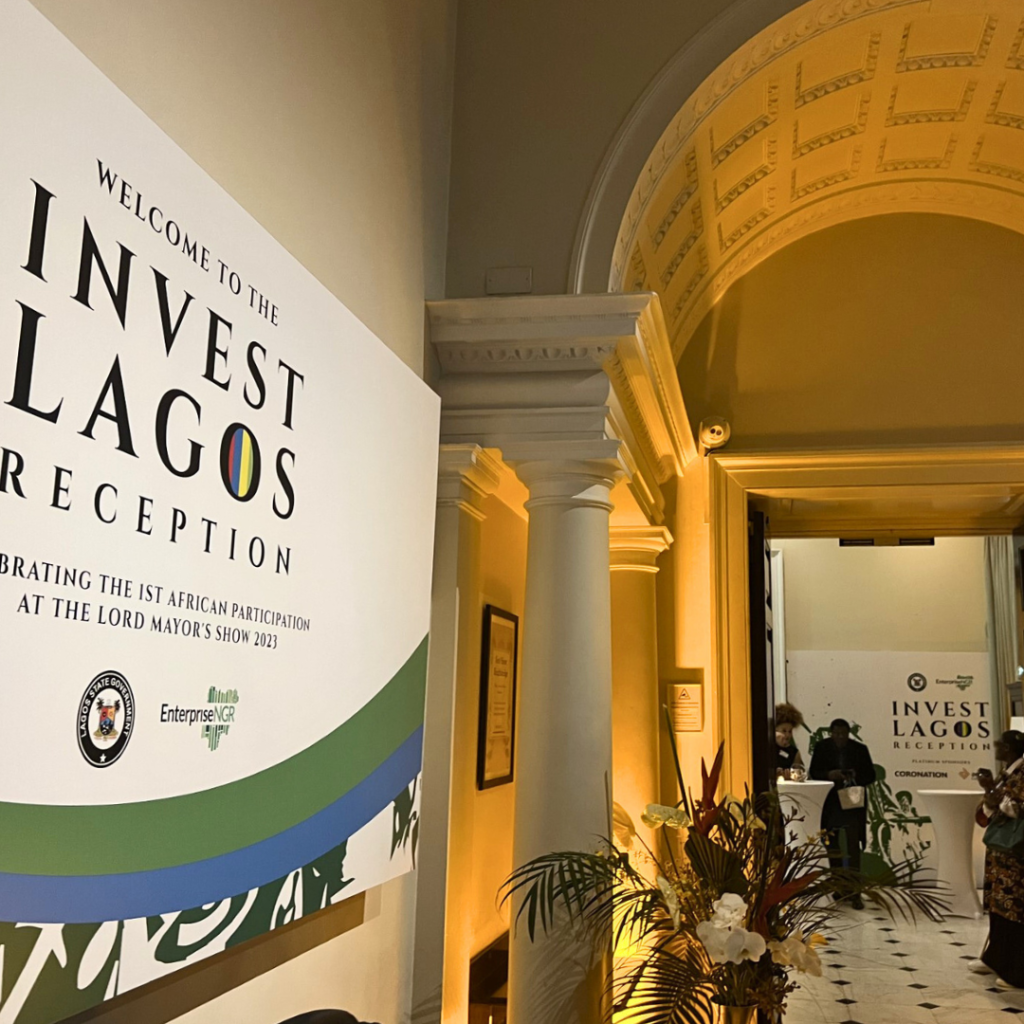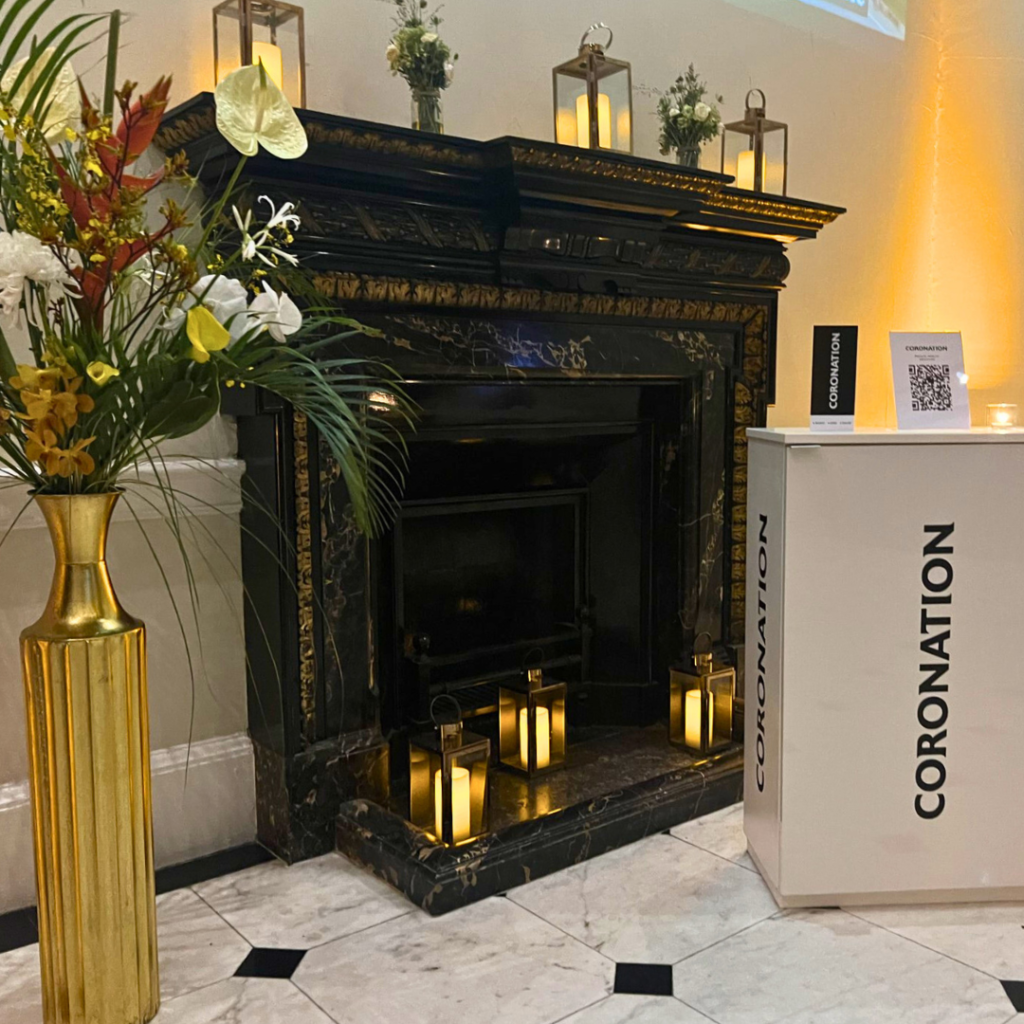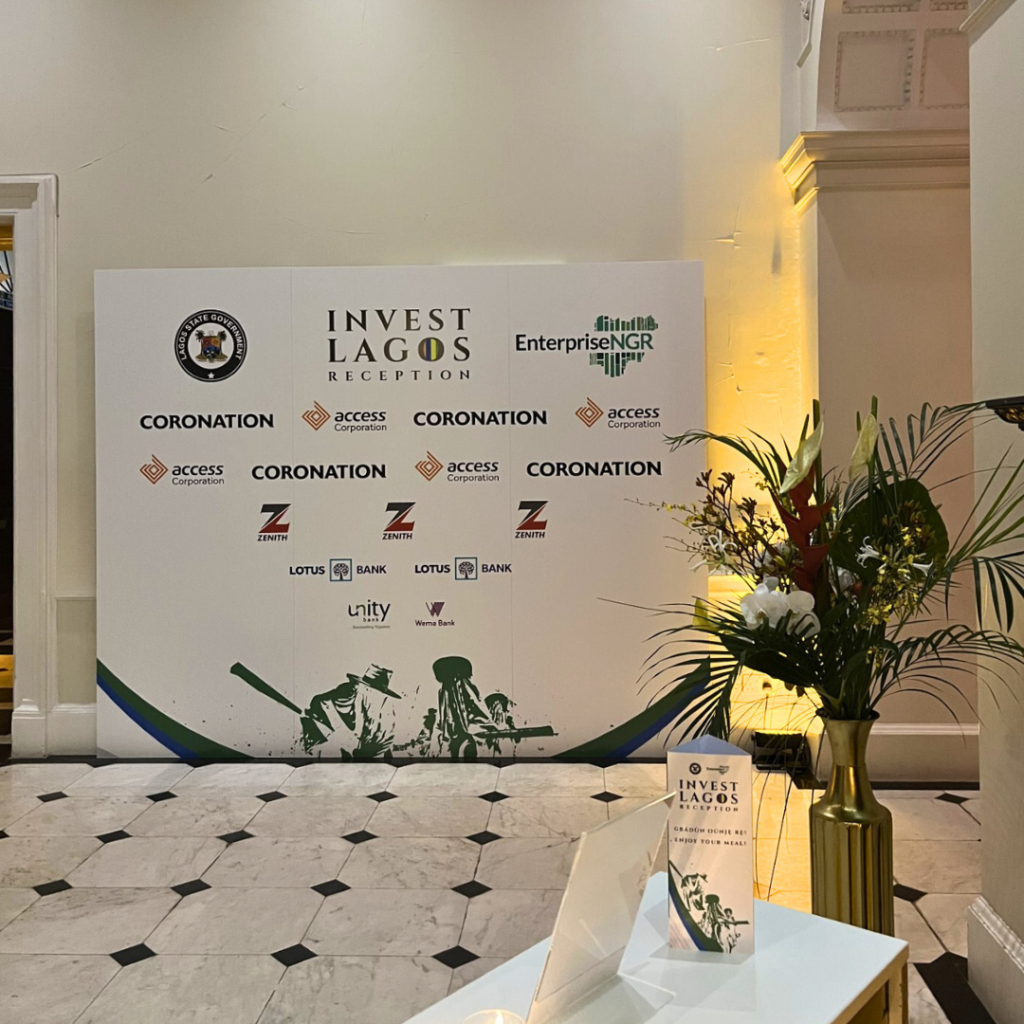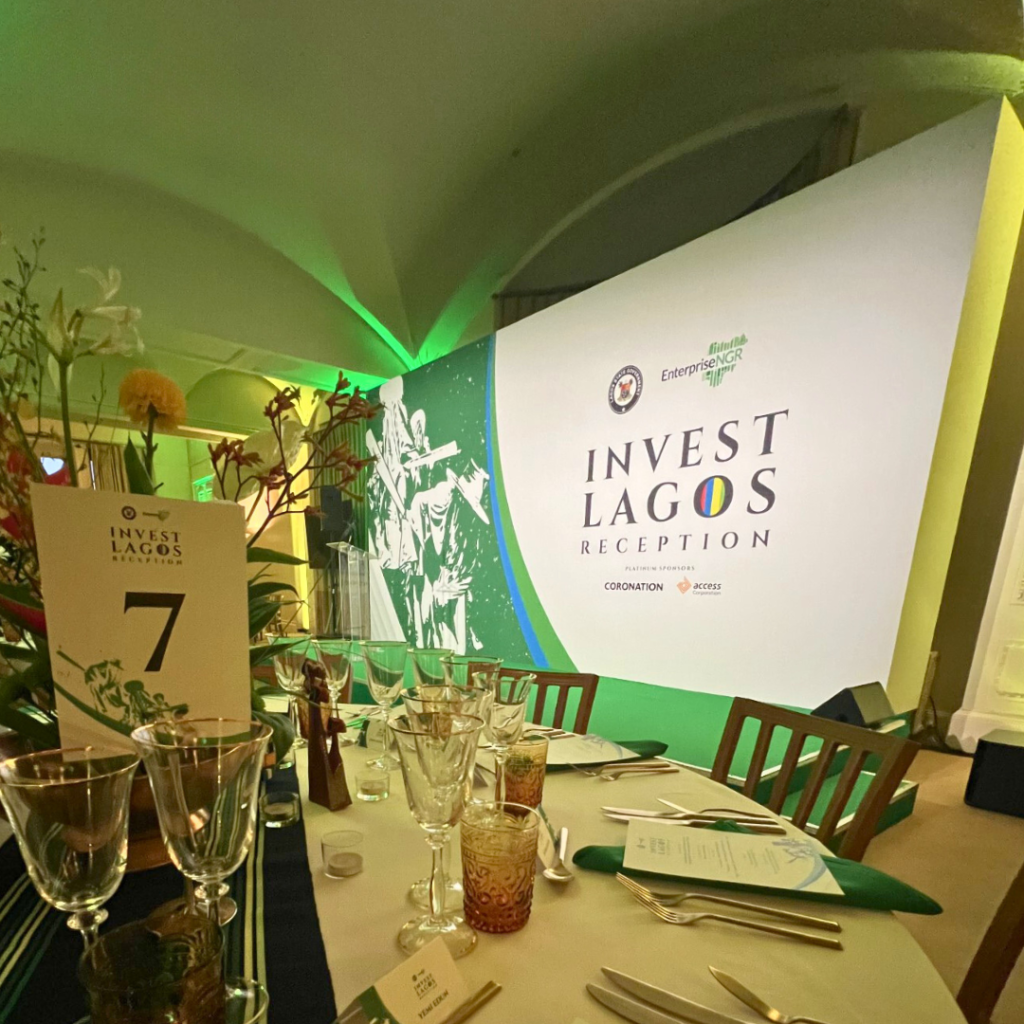 Case Study: A Night of Elegance and Cultural Fusion
Exterior branding 
To set the stage for an unforgettable evening, the exterior of Kent House Knightsbridge was bathed in a vibrant blend of green and white lights, aligning perfectly with the brand colours. Adding a touch of sophistication, GOBO projections onto the road with the company's logo, creating a dramatic and memorable welcome for VIPs.
Networking and entertainment
Welcome drinks and appetisers were served in the Marble Hall against the backdrop of live traditional music, setting the tone for an evening of cultural fusion and meaningful conversations. The blank canvas of the venue allowed for strategic placement of branding elements, ensuring a cohesive and immersive experience for guests.
Venue-wide branding
Branding elements were seamlessly integrated throughout the venue, from exterior signage and reception areas to interior projections on walls. A step-and-repeat branded media board provided photo opportunities for guests, while platinum sponsors enjoyed additional visibility through branded plinths in the Cultural exhibition, showcasing Nigerian artifacts, art and performances in the Rutland Room.
Grand entrance and speeches
The Master of Ceremonies welcomed guests and introduced the evening's agenda, leading them up the grand sweeping staircase into The Sanctuary. Here, a 6m x 2m green carpeted branded stage with a 10ft x 20ft backdrop was built for a series of impactful speeches, including opening remarks by The Lord Mayor of the City of London and a welcome address by His Excellency, the Governor of Lagos State. The presence of 2 x 75" screens on either side of the stage and 4 x 65" relay screens ensured maximum visibility, while platinum and gold sponsors' banners adorned the walls, reinforcing their support.
Culinary delights in a branded setting
Following the speeches, guests were treated to a sumptuous three-course Nigerian-inspired dinner, featuring traditional dishes including miyan taushe soup, garri-crusted fish, lamb rack suya, smoky jollof with plantains and chocolate mouse with coconut crumble. The tables were adorned with white linen, green and gold napkins and Aso Oke fabric table runners, creating a vibrant and cohesive atmosphere. The room's theme, inspired by the Nigerian flag, featured structural arrangements in yellows, vibrant greens and whites, complemented by navy blue runners and touches of orange. Large floral arrangements tied the branding together, enhancing the overall aesthetic.
Branded details
The branding extended to every detail, with stationery such as menus, table numbers, and tent cards reflecting the event's theme. Additionally, gift bags were thoughtfully branded, providing guests with a tangible reminder of the experience.
This branded corporate event at Kent House Knightsbridge for EnterpriseNGR & Lagos State, designed and produced by Marble London, was a great example of the venue's adaptability for branding and customisation. Every detail, from the entrance to the dining experience, was thoughtfully designed to reflect the brand and create a memorable atmosphere for guests. This event showcased how the historic townhouse in Knightsbridge, with its unique charm and flexibility, can be a perfect blank canvas venue to enhance corporate gatherings through strategic branding.
---
Exclusive hire of Kent House Knightsbridge allows each event to unfold over two floors with four large and spacious rooms that can be configured for different purposes. Kent House Knightsbridge is ideal for 50 to 300 guests.  If you'd like to know more about hosted a branded corporate event here or arrange a showround do get in touch with Gary who will be happy to help.